Banner Design is an essential step in the website designing. It is also An Important step in the Social Media Management. We are specialize in the Banner Design for Website and Social Media Platform such as Facebook, Instagram, Twitter and Linkedin.
A Banner design is also an important part in Digital Marketing. When we develop a website then in the each step we need a amazing creation for our website that gives a wonderful looking to our Online website.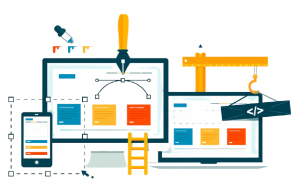 BANNER DESIGN FOR WEBSITE
A Website shows your online Presence. And it should be more attractive because that is the only way to attract your customers. Your Audience is waiting for you and you just to need to reach them as soon as possible.
BANNER DESIGN FOR SOCIAL MEDIA
Social Media is one more factor that can help you to reach your target audience. You can easily get your audience. You just need to make your Social Media presence more attractive and creative. If you need any kind of help then feel free to ask us.
Our design is our creativity. We design a responsive and elegant banner.
Our Creativity is our opportunity. We do what we can do for our customers.
We support our customers in all the way. We work on the costumers requirement and provide a well design to our customer..
We are passionate for our work that's why we provide creative design in the given deadline. Passion is the key of success.
We are having a team of Experts that will give you a creative design that will boost your online presence.